We have been keeping an eye on the bees over the past few weeks and things are looking good. Wimbledon may cry of with the slightest bit of rain but our bees know how to work through.
We have healthy bees making comb in all available space even at the bottom of the frames which they are filling with drone brood. A few play cells which were squished but nothing to worry about, there is still plenty of brood and stores so all going well.
Despite the rain which is threatening the whole country the bees are still getting out and have drawn all the comb in the super, they have filled a lot of it with glistening honey. As you can see below at the top right they are also beginning to seal it so that it remains fresh for our consumption.
Looking forward to the possibility of having our own honey this year. Will have to look into hiring an extractor and getting some jars.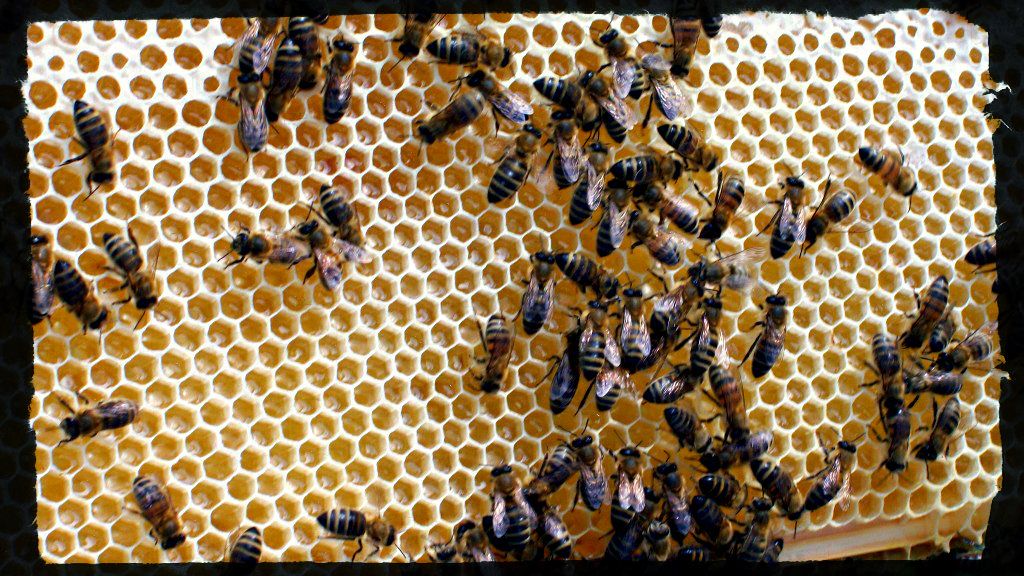 Even though it was drizzling there was some lovely foraging going on, managed to get a picture of one of our girls.

It isn't only the honey bees which are out, the bumble bees seem to be getting in on the action. They love the plant outside our bedroom window.
We have also had an update about the hives on my Uncles apiary in Essex.

The Beekeeper has been down and let us know that the two hives which were full of bugs and moths with no bees have been taken away to be cleaned and blow torched to get rid of any nasties that may be in there. They have been replaced with two lovely new clean hives full of bees.
The hive which has been taken over by a swarm has built up lots of honey stores but alas there is no Queen. A frame from one of the other hives has been placed in it to see if they will turn that brood into a scrub (emergency) Queen.
All have supers on ready to collect the honey for their September extraction.